Guys! Today is November 7th! Do you know what that means? IT HAS BEEN EXACTLY 6 MONTHS SINCE I STARTED BLOGGING ON PAPERBACK PLANES!
I'll admit it has been an inconsistent 6 months, but considering I am a senior in college I think I've been doing pretty good and posting at least somewhat regularly-ish. Right? Maybe?
Well either way it has been six months and I have decided I want to do something to celebrate my little corner of the internet's half-a-versary. And what better way to celebrate and thank all of you lovely people who have joined me over these first few months than with a giveaway?
I decided quite awhile ago what I wanted to giveaway. I discovered "A Thousand Pieces of You" by Claudia Gray over the summer. I read the synopsis and instantly knew I
had
to have it. Then I read the release date and wanted to cry. But fortunately for me, (and now one of you!) the book was finally released earlier this week! When I realized how close the release date was to my blog's six month mark, I knew I had to do a giveaway because it was just all too perfect.
Wondering what the big effing deal is about this book and why you should bother entering? I'll let the synopsis speak for itself:
Cloud Atlas meets Orphan Black in this epic dimension-bending trilogy by New York Times bestselling author Claudia Gray about a girl who must chase her father's killer through multiple dimensions. Marguerite Caine's physicist parents are known for their groundbreaking achievements. Their most astonishing invention, called the Firebird, allows users to jump into multiple universes—and promises to revolutionize science forever. But then Marguerite's father is murdered, and the killer—her parent's handsome, enigmatic assistant Paul—escapes into another dimension before the law can touch him.
Marguerite refuses to let the man who destroyed her family go free. So she races after Paul through different universes, always leaping into another version of herself. But she also meets alternate versions of the people she knows—including Paul, whose life entangles with hers in increasingly familiar ways. Before long she begins to question Paul's guilt—as well as her own heart. And soon she discovers the truth behind her father's death is far more sinister than she expected.
How could you
not
want to read that? Oh and the cover is gorgeous too, by the way.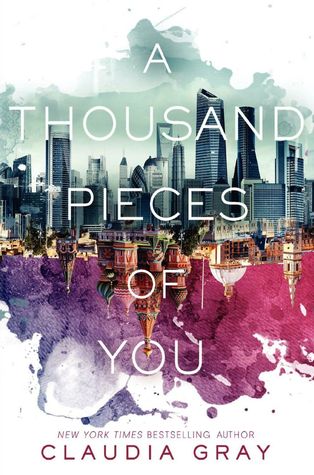 I personally cannot wait for this semester to end so I can dive into a copy for myself. And one of you will get to too! The giveaway will run for one week, closing at midnight November 14th (EST). Enter to win below!
a Rafflecopter giveaway
Seriously, though. I have loved these first few months, inconsistent as they may have been, and I cannot wait to see where the future takes me and Paperback Planes. I hope you'll come along for the ride. (: